MAAPPN Annual Membership Drive 2021
Dear Members:
It is time for our annual MAAPPN membership drive!  To retain "current membership" status, please renew your membership /or join/rejoin MAAPPN by January 15, 2020.   Current rates are:
Annual dues $150.00
Retired: $60.00
Student: Free
Faculty: $60.00 (faculty includes professors, clinical instructors of NP graduate psych programs).
Your membership dues help pay for the cost of a lobbyist who continues to guide us through the legislative process.  Additionally, MAAPPN colleagues continue to work on your behalf to ensure effective relationships with legislators in support of our efforts to see important health care and independent practice bills become law!  This is essential for the future of our practice. We are also continuing to work diligently to foster a strong sense of community, mentorship, and camaraderie among APRNs.  Your membership provides reduced rate at our dinner meetings that we hope to bring back in 2021. These meetings are a great way to connect with other colleagues!
To renew/join on-line please go to www.maappn.com  today and no later than January 15th and click on membership. If paying by mail, send check to MAAPPN, 775 East Falmouth Hwy #117, East Falmouth, MA 02356.  Any questions contact us at maappn@gmail.com or 521-762-2776.  Thank you for your support!
Mail Check to: MAAPPN, 775 East Falmouth Hwy #117, East Falmouth, MA 02536
https://maappn.com/wp-content/uploads/2018/10/maappn-logo-2018.jpg
0
0
MAAPPN
https://maappn.com/wp-content/uploads/2018/10/maappn-logo-2018.jpg
MAAPPN
2021-01-03 10:25:35
2021-01-03 10:36:22
1/3/21 FAQ re: Full Practice Authority
The key provisions of the new law include: Requiring coverage of telehealth services including behavioral health care Expanding Scope of Practice for Advanced Practice Nurses and Optometrists Increasing disclosures around provider costs and network status to protect consumers from surprise medical bills Removing barriers to urgent care centers for MassHealth members Extending insurance coverage and […]
https://maappn.com/wp-content/uploads/2018/10/maappn-logo-2018.jpg
0
0
MAAPPN
https://maappn.com/wp-content/uploads/2018/10/maappn-logo-2018.jpg
MAAPPN
2021-01-01 16:27:35
2021-01-01 17:49:17
1/1/21 Key Provisions Detailed in Health Care Legislation
Gov. Charlie Baker signed legislation that will benefit thousands of people in Massachusetts with access to affordable care, telehealth and COVID-19 testing in addition to treatment. The new law increases insurance coverage for telehealth services, expands the scope of practice for nurse practitioners, other specialized nurses and optometrists. It also takes steps to protect consumers […]
https://maappn.com/wp-content/uploads/2018/10/maappn-logo-2018.jpg
0
0
MAAPPN
https://maappn.com/wp-content/uploads/2018/10/maappn-logo-2018.jpg
MAAPPN
2021-01-01 16:18:57
2021-01-01 16:34:41
1/1/2021 Gov. Charlie Baker signs into law a health care bill that will increase access to telehealth visits and COVID-19 treatment
Link to: 1/1/2021 Gov. Charlie Baker signs into law a health care bill that will increase access to telehealth visits and COVID-19 treatment
Regis College Nurses Applaud State's Practice Supervision Reform
After a nearly two-decade battle for advanced practice nurses in the Regis College community and across Massachusetts, a newly signed state law will lift practice restrictions and increase access to care.
Gov. Charlie Baker signed the sweeping health care reform legislation on Jan. 1.
The new law grants nurse practitioners, psychiatric mental health clinical nurse specialists, and nurse anesthetists independent authority over their practice after two years of supervision by a physician or qualified advanced practice nurse. Previously, supervision was required by a physician, limiting the ability of advanced practice nurses to deliver care permitted by their licenses and scope of practice.
"There have been a lot of people rooting for this legislation," said Mary Ann Hart, director for the health administration graduate program and a registered lobbyist who has represented several nursing professional groups advocating for the legislation. "I think it is going to encourage more nurses to become advanced practice nurses because they will no longer have this barrier to practice."
Twenty-two other states had already removed practice supervision restrictions, including every state in New England except for Massachusetts. Hart explained numerous factors made supervision requirement a barrier to practice, including a shortage of primary care physicians and psychiatrists to supervise a growing number of advanced practice nurses.
"You needed to get a physician willing to take you on to supervise you, but because there is a shortage of physicians in many specialties, it has gotten more difficult to find physicians willing to take on that responsibility," said Hart.
Hart, who represented the Massachusetts Association of Advanced Practice Psychiatric Nurses on the most recent push for the legislation, pointed out an increasing number of advanced practice nurses, particularly in psychiatry, simply could not care for their patients because of they were unable to find physician supervisors.
"But attitudes have changed, said Hart. "The evidence shows that health outcomes for patients treated by advanced practice nurses are comparable to those who have been treated by physicians. People in health care are beginning to get that."
A driving force behind the reform finally getting approved was the decision by the state earlier this year to temporarily lift the physician supervision requirement in response to the COVID-19 pandemic to optimize health care access during the once-in-a-generation public health crisis.
"This critical reform addresses the rising health care needs of patients and regional workforce challenges that were exacerbated by the COVID-19 pandemic," said Diane Welsh, dean of the Young School of Nursing. "Removing practice restrictions further empowers advanced practice nurses, including the next generation of nurse practitioners we educate at Regis College. This new law will increase access to high quality care during this coronavirus pandemic and its resulting demands on our health care system, and expand access to care into the future."
Link to: 1/1/2021 Gov. Charlie Baker signs into law a health care bill that will increase access to telehealth visits and COVID-19 treatment
Post From MCNP…
Massachusetts NPs Granted Full Practice Authority!
We Did It!
The Massachusetts Coalition of Nurse Practitioners is proud to report that today Governor Charlie Baker signed into law, 
An Act Promoting a Resilient Health Care System That Puts Patients First
 making Massachusetts the 23rd state in the nation to pass FPA legislation for Nurse Practitioners. 
This achievement represents an 8-year legislative effort and the contributions of countless individuals. From the founding members of the MCNP, to the dedicated MCNP volunteers who championed this fight and never gave up; our members who supported this work and engaged with legislators; our bill sponsors; our incredible lobbying teams over the past 25 years; institutional, organizational, and nursing supporters; key legislators; and state leaders – 
we
 are grateful to many for this Herculean effort.
There is still work ahead as regulations are promulgated
and new barriers are faced, but TODAY, 
we
 can rejoice in this incredible victory for patients and what 
we
we
re able to accomplish together.
Please reach out to your legislators to thank them for their support
by sending a pre-formatted email through our website: 
https://www.votervoice.net/MCNP/campaigns/79006/respond
Until
we
 can celebrate in person, our gratitude and best wishes for positive changes in the New Year ahead. 
Chris Malagrida, MCNP President
Stephanie Ahmed, MCNP State Legislative Policy Director
MAAPPN Member Meeting Thursday, April 8th, 2021
Please register below for the first MAAPPN Tele-Meeting of 2021  scheduled for April 8th from 5:30 PM to 8 PM.  Keep up with the issues affecting our practice:  passage of the Health Care bill, Telehealth, student support, diversity and succession planning among many others!
ZOOM LINK For April 8, 2021 (TBA) 
MAAPPN Chair Diane Grimaldi, DNP, PMHCNS, BC
Message From MAAPPN Chair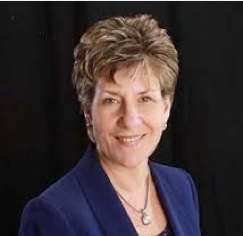 As the chair of Massachusetts Association of Advanced Practice Psychiatric Nurses (MAAPPN) since 2004, I have had the privilege of collaborating with exemplary nursing leaders who volunteer in their positions on our board of directors.  It is our mission to improve behavioral healthcare in the Commonwealth by addressing the practice concerns of advanced practice psychiatric nurses and the needs of the people we serve.  MAAPPN is the only organization in the state to represent the interests of all advanced practice psychiatric nurses including both the CNS and the NP. Our current goals include improving access to high quality care with supervisory independence, signatory equivalence of CNS/NPs, peer mentorship opportunities, payer continuity of care, appropriate telehealth, and full mental health and substance abuse parity.
MAAPPN works to ensure that we have effective relationships with legislators, payers, and colleagues through consistent involvement in the professional and political landscape of Massachusetts.  As a professional organization with a volunteer structure, and a respected lobbyist with whom we contract, dues are an important part of our operations.  We also now have an affiliated political action committee (PAC) through which we can make donations to political candidates who support our interests.  Running for political office can entail significant expenses and is largely supported through political donations that allow our legislative allies to continue serving their constituents.  Any personal donations to our PAC are especially welcome.  Finally, even modest donations of time and involvement are essential to the health of our organization.  Currently in addition to the PAC and Board we have 3 committees (legislative, practice, and membership) as well as a liaison to insurance companies. We have a strong sense of community and camaraderie, and we welcome you to learn more about us and consider becoming actively involved in our mission.