Peer Review Group Starting in Dedham
3/21/19
Maria Gianan, Psych NP and MAAPPN member,  announces the start of a Peer Review Group to start on Thursday,  March 28th from 8 to 9 PM located at 1 Union Place Dedham.
3/21/19
Many of our patients are now using CBD products to ease insomnia or anxiety. As clinicians,  we are being asked how to help our patients understand these uses and use them safely along with other psychotropic treatments. Here are several links to a recent literature review you might find helpful.
3/13/19
DMH Commissioner Joan Mikula's testimony from Monday's Joint Committee on Ways and Means hearing in Needham.
Conversion Therapy Hearings
3/5/19  CONVERSION THERAPY BAN SPARKS DEBATE[Story Developing] Longtime supporters of legislation that would make Massachusetts the sixteenth state to ban sexual orientation conversion therapy for minors are hoping this year is finally the year it becomes law.
The proposed prohibition on state-licensed health care providers offering conversion therapy nearly became law last summer, clearing both the House and Senate on the final day of formal sessions in July. But Democratic legislative leaders failed to deliver the bill to Gov. Charlie Baker, and are now restarting their effort to advance the controversial measure.
Rep. Kay Khan, the co-chair of the Committee on Children, Families and Persons with Disabilities, has refiled the legislation (H 110), and it was the subject of a crowded, emotional hearing Tuesday where parents, pastors, lawmakers and members of the LGBTQ community argued both sides of the issue.
"Conversion therapy is based on the concept that people's sexual orientation or gender identity can be fixed. Well, I say there's nothing to fix," said Senate President Emerita Harriette Chandler.
Sen. Julian Cry, a Cape Cod Democrat and one of several openly gay members of the Legislature, said, "As an out man I'm embarrassed that over a dozen states have banned conversation therapy and we haven't done so in Massachusetts," Cyr said.
Fifteen states have already banned licensed conversation therapy, and Khan's bill has 117 co-sponsors in the House and Senate, more than half of all elected lawmakers. The bill would only apply to therapy for minors under the age of 18, and it has an exemption for religious institutions.
Still, some people urged lawmakers not to take away the option from people who find different types of therapy helpful.
Neil Hubacker, a pastor from Beverly, said young people in his congregation often seek help with finding ways to align their faith with their same-sex attraction. "I'm glad I had several counselors on hand that I could send them to," Hubacker said.
Another mother testified about the pain she experienced watching her transgender daughter take hormones and go through surgeries to transition to life as a man, and asked that the government not get involved in family decisions about health care. – Matt Murphy/SHNS
UBH Policies Discriminate
3/6/19  In a scathing decision released Tuesday, a federal judge in Northern California ruled that a unit of UnitedHealth Group, the giant health insurer, had created internal policies aimed at effectively discriminating against patients with mental health and substance abuse disorders to save money.
Will DeLeo Share His Legislative Vision?
2/11/19
House Speaker Robert DeLeo is expected to "provide an update of the legislative progress and priorities" in a speech at Salem State University.
It is unclear whether the speech, hosted by the North Shore Alliance for Economic Development, will take the place of the agenda-setting speech the speaker has traditionally given to the members of the House of Representatives at the outset of each session. DeLeo has tightly controlled the House's legislative agenda in recent years and his office has not said whether he plans this year to offer such a speech. The first week of January, Gov. Charlie Baker laid out his vision for the new session when he was inaugurated for a second term and Senate President Karen Spilka did the same in the Senate when she was elected again to lead that chamber. DeLeo, who was again chosen as speaker on Jan. 2 and has served atop the House for a decade, has not laid out his priorities in a public address this session. Doors open at 7:30 a.m. 
Tickets and more info
 (Friday, 8 a.m., Enterprise Center at Salem State University, 121 Loring Ave., Salem) (DOUBLE Legislative Hours)
MCNP Offers Discount to MAAPPN Members
2/11/19
The Massachusetts Coalition of Nurse Practitioners (MCNP) has invited the members of the Massachusetts Association of Advanced Practice Psychiatric Nurses (MAAPPN) to join them this spring for the New England Regional Nurse Practitioner Conference which will be held May 1-3, 2019 at the Boston Marriott in Newton, Massachusetts. Additionally, we are invited to attend the annual MCNP member meeting which will be held at the conference Thursday May 2 from 5pm to 6 pm.
As a benefit for our members, the MCNP is happy to extend their member discount to our members as well.  When registering as a  Specialty NP Association Member from MAAPPN, we will be eligible for the same conference discount that current MCNP members receive.
The member discount is available until the close of general registration, with additional early bird discounts in effect until 2/15/19.
Link to Flyer:
MAAPPN Chair Diane Grimaldi, DNP, PMHCNS, BC
Message From MAAPPN Chair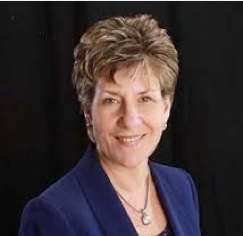 As the chair of Massachusetts Association of Advanced Practice Psychiatric Nurses (MAAPPN) since 2004, I have had the privilege of collaborating with exemplary nursing leaders who volunteer in their positions on our board of directors.  It is our mission to improve behavioral healthcare in the Commonwealth by addressing the practice concerns of advanced practice psychiatric nurses and the needs of the people we serve.  MAAPPN is the only organization in the state to represent the interests of all advanced practice psychiatric nurses including both the CNS and the NP. Our current goals include improving access to high quality care with supervisory independence, signatory equivalence of CNS/NPs, peer mentorship opportunities, payer continuity of care, appropriate telehealth, and full mental health and substance abuse parity.
MAAPPN works to ensure that we have effective relationships with legislators, payers, and colleagues through consistent involvement in the professional and political landscape of Massachusetts.  As a professional organization with a volunteer structure, and a respected lobbyist with whom we contract, dues are an important part of our operations.  We also now have an affiliated political action committee (PAC) through which we can make donations to political candidates who support our interests.  Running for political office can entail significant expenses and is largely supported through political donations that allow our legislative allies to continue serving their constituents.  Any personal donations to our PAC are especially welcome.  Finally, even modest donations of time and involvement are essential to the health of our organization.  Currently in addition to the PAC and Board we have 3 committees (legislative, practice, and membership) as well as a liaison to insurance companies. We have a strong sense of community and camaraderie, and we welcome you to learn more about us and consider becoming actively involved in our mission.
MAAPPN has a long and storied history. In 1975, when nurses were excluded from insurance reimbursement we formed as Nurses United for Reimbursable Services (NURS) but within a year changed both the mission and name to "Nurses United for Responsible Services".
NURS met with astonishing success in accomplishing unprecedented legislative and policy gains in MA. In the intervening years, Psychiatric APRNs have continued to earn the respect of our colleagues and clients as highly skilled providers, reliable quality advocates and superb educators for our future generation of advanced practice nurses.
Today, MAAPPN continues its mission to protect our ability to practice to our full scope.
Many of MA Psychiatric APRNs enjoy life-long careers right here in the state and have long standing careers in serving our communities and citizens in any variety of settings.
Psychiatric APRNs now have access to professional roles in institutions, facilities, group practices and in solo private practices.
We enjoy the privileges of our clinical practice today in large part due to the past and current efforts of this extraordinary organization and look forward to many more years of MAAPPNs support for the Psychiatric Advanced Practice Nurse!
MAAPPN is grateful to those who have supported us through our website and quarterly meeting opportunities.   We invite interested industry leaders to explore opportunities to display at our Quarterly Member Meetings!
MAAPPN hosts quarterly membership meetings as an opportunity to connect with colleagues, get updates on legislative activities and share clinical expertise and educational opportunities.